Cleaning a braai is a job that – let's be honest – we do not look forward to. This blog will give you some great and handy cleaning tips to make cleaning your braai a bit easier!
To enjoy your braai for longer, you should clean it well after every use! CADAC offers a few products to help you clean your braai! Use our CADAC Braai & Grill cleaner and cover your braai with a suitable protective cover to prevent the braai from becoming dusty and dirty. Our CADAC cooking tops are also easy-clean as most of them have non-stick coatings.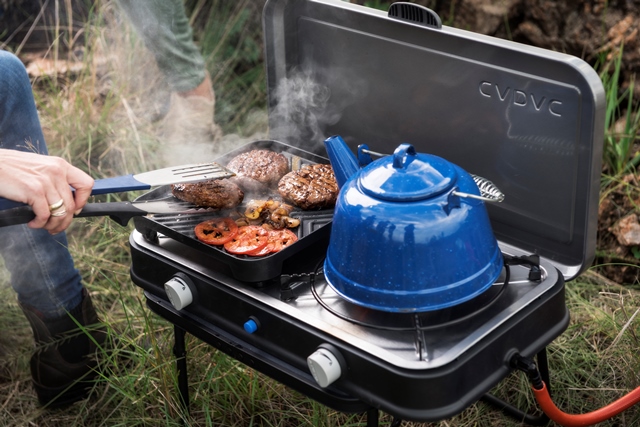 5 TIPS TO AVOID A DIRTY BRAAI!
It is of course better to prevent a braai from getting dirty – it will save so much cleaning time and keep your braai in top condition:
A grill mat is very useful to prevent meat from sticking to your braai and it prevents food from falling in between the grids.
Your Skottel stays clean by using a special non-stick foil/liner. The foil prevents burning and is easy to clean.
Lightly grease the GreenGrill braai grid with some sunflower oil. If your meat is not marinated, you can brush some oil on it as well.
Aluminium foil can also be used to roast meat and vegetables. Unlike baking paper, aluminium foil can withstand temperatures above 220 degrees. Do not forget to coat the foil with some olive oil to prevent food from sticking to the aluminium foil.
A protective braai cover prevents your braai from scratches and getting dusty and dirty.
HOW DO I CLEAN MY BRAAI GRILL?
If you have a braai with an enamelled braai grill, you can easily clean it with soapy water and dishwashing liquid. Do not to use a scourer, abrasive or metal tools, as this will damage the enamel on the grid. If there's really stubborn dirt on your braai, you should try on of our cleaning brushes together with the Braai & Grill Cleaner. This effective cleaning spray is suitable for enamelled and chrome-plated braai parts and it can also be used on accessories with a CADAC non-stick coating or CADAC GreenGrill coating.
If you have a braai with a chromed grid, you only have to wash the grid with soapy water (after it has cooled down). If there's food scraps caked on the grid, you need to then place it in water to soak overnight. The grid will then be easier to clean with paper towels the next morning. If necessary, you can remove stubborn dirt with a scouring sponge, an abrasive or metal cleaning tool – only to clean chromed grids!
HOW DO I CLEAN MY SKOTTEL?
The Skottel of your Skottelbraai is easy to keep clean by using CADAC Skottel foil/liner when you cook. This non-stick foil lasts a long time and can be cleaned in the dishwasher or with soapy water. Tip: roll up the foil after use, so you can enjoy it longer. If you do not use foil, then you can clean the Skottel by pouring a layer of boiled water in the Skottel with a dishwasher tablet or some dishwashing liquid. Afterwards, you can clean the Skottel easily with a sponge. The Braai & Grill Cleaner can also be used to clean the Skottel!
CLEAN THE FAT TRAY OF THE BRAAI
To clean the fat collection tray quickly and easily after use, you can put a layer of (shell or bird) sand in the edge of the fat collection tray before you start barbecuing. After use, you simply scoop off the layer of fat. If you do not remove the fat from the fat collection container regularly, there's a bigger chance of "a flare up". The fat collector tray is also dishwasher safe, so you can put it in the dishwasher for a good cleaning.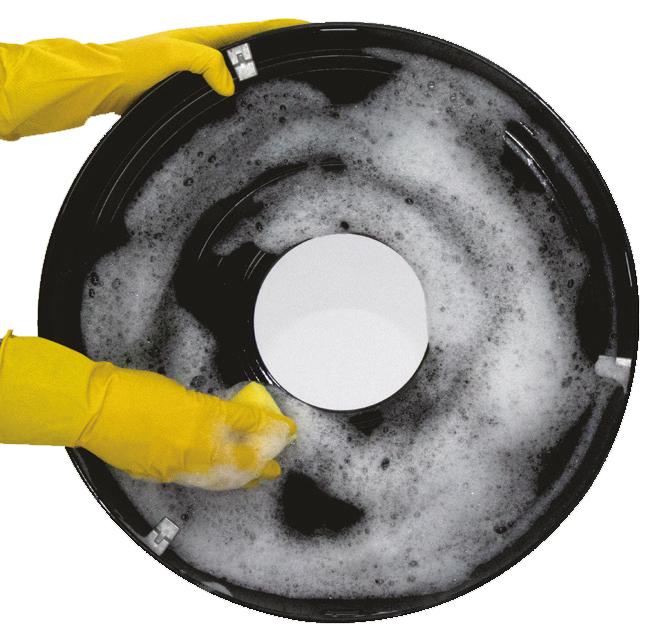 CLEANING A GAS BRAAI
CADAC's patio gas braais have a smartly finished burner box made of enamelled steel or coated aluminium. The burner box has no sharp edges, making it easy to clean. When it comes to cleaning your braai, you can easily remove the fat pan and braai grid to wash inside. When you clean the inside of the braai with warm water and detergent, the water drains off through a drip cup/tray into a removable bucket.
MORE INFORMATION ABOUT CLEANING PRODUCTS
You will find more information about cleaning & maintenance on our FAQ page. If you have any questions or perhaps a golden cleaning tip, please contact our customer service.